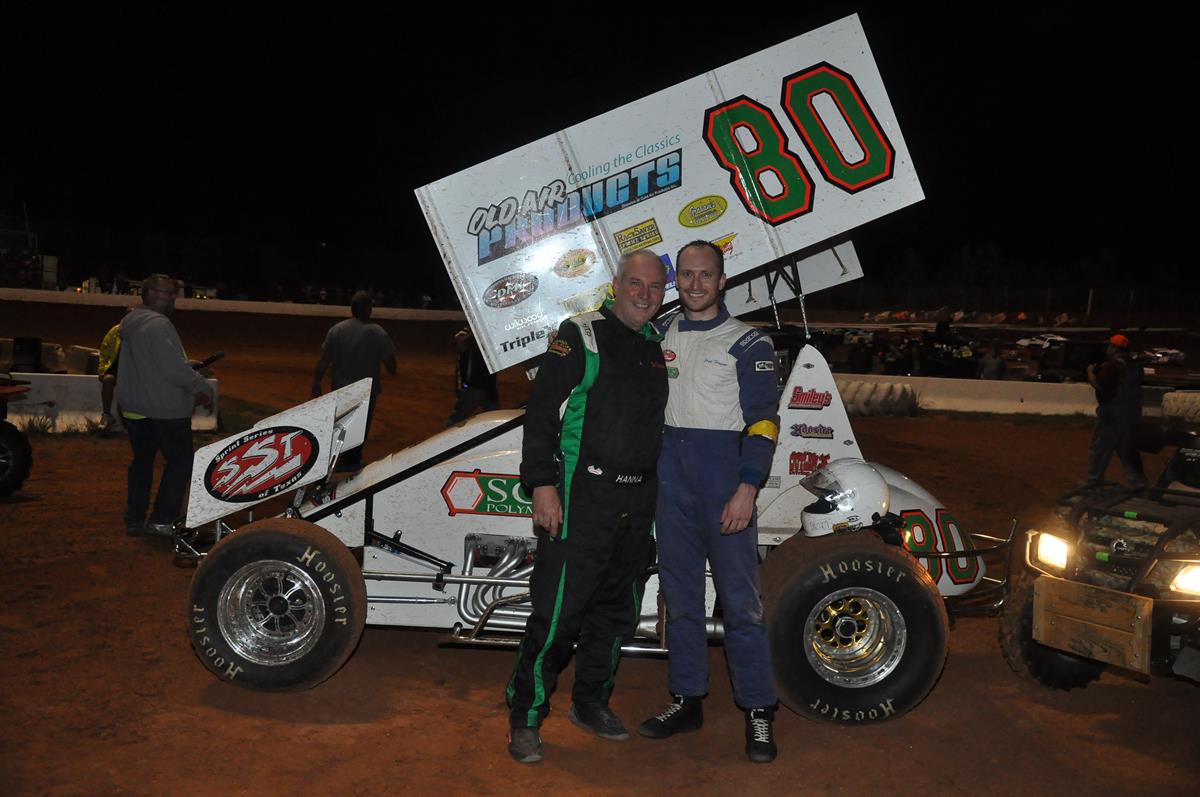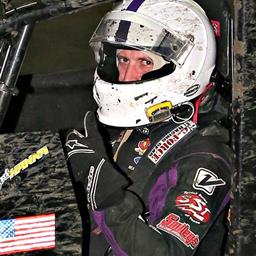 ---
Both Hannas Finish Top 5 at Gator Motorplex
To kickoff the 2016 season, the father/son duo of Bud and Josh Hanna decided to race together at Gator Motorplex in Willis, TX. Josh, who lives in Conroe, recently bought his own 305 Sprint Car and will be racing at Gator Motorplex on a monthly basis this year. To guide this new group, Bud brought his car and crew from Flower Mound, TX to assist the newly forming squad through their first race as a team.
The night started very differently for the two Hannas. Josh started off in Heat Race #1 from the 5th position of 6 cars but quickly fell to the back as a throttle linkage issue kept the car upset throughout the race. He would hang on to finish the race, but would be relegated to the back row of the feature.
Bud fortunately pulled off a 4th place finish within his heat after being scheduled to start last. This qualified him for the redraw for the feature, where he would obtain the pole position.
As the A-Main feature began, two Hannas would sandwich the field with the elder Hanna on the front row and Josh on the back row. Bud would find his groove early and fluctuate within the Top 5 during the 20 lap feature while squeezing out a 3rd place podium finish to start his 2016 campaign.
Josh meanwhile had to battle his way through the field and managed to get close to Bud until a late race spin. Luckily Josh was able to recover from the spin, only losing one spot, and was ultimately saved through a serendipitous caution. On the final restart Josh managed to pass two cars for a 5th place finish.
Both Josh and Bud will head to Boyd Raceway on April 1st for their next race with the Sprint Series of Texas.
---
Submitted By: Joshua Hanna
Article Media
Back to News