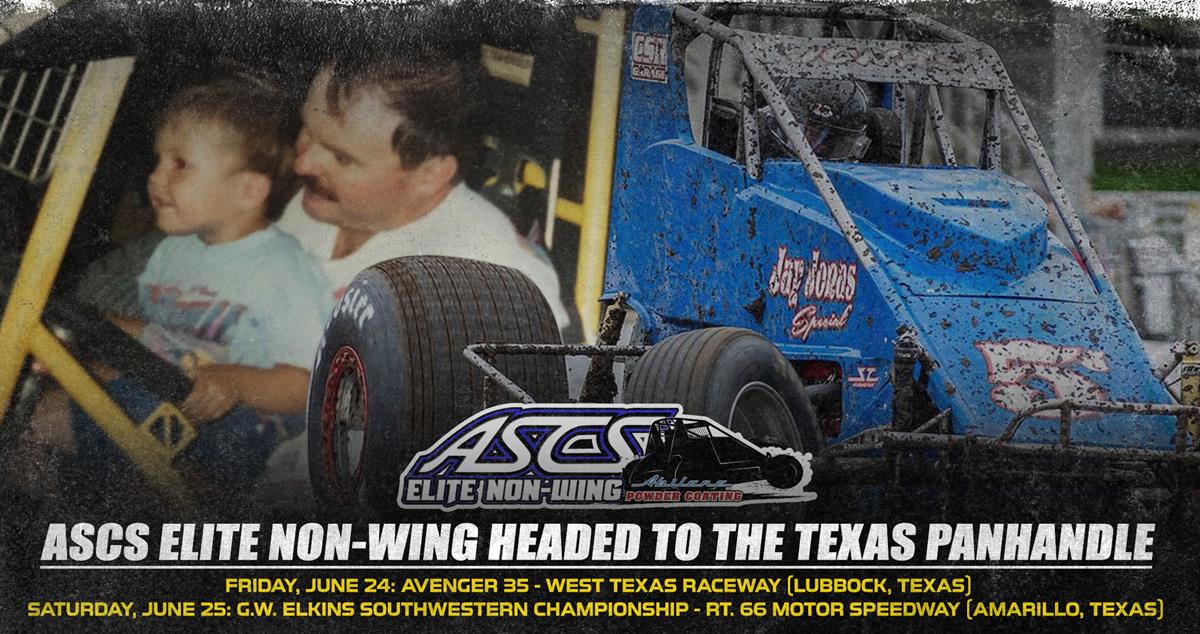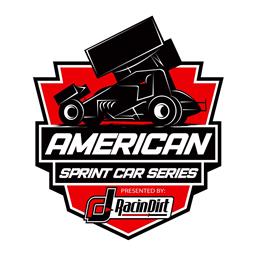 ---
ASCS Elite Non-Wing Headed To The Texas Panhandle This Weekend
(Image Credit: DPCmedia)
Bryan Hulbert – AMARILLO, Texas (June 20, 2022) Making the annual trek to the panhandle of Texas, the ASCS Elite Non-Wing Series presented by Abilene Powder Coating will take on West Texas Raceway in Lubbock on Friday, June 24, and Route 66 Motor Speedway on Saturday, June 25.
A combined $8,000 to win this weekend, Friday at West Texas Raceway is the inaugural Avenger 35 in honor of the late Jay Jonas, who was the founder of Avenger Chassis in El Paso, Texas. His son, Jeremy Jonas, carries on his legacy of engineering and fabrication, along with being a regular competitor with the ASCS Elite Non-Wing Series. The Friday showdown offers teams a $3,000 winner's purse.
Honoring G.W. Elkins on Saturday, the show moves to Route 66 Motor Speedway and will dole out $5,000 to the winner. A look back at the 2021 G.W. Elkins Southwestern Championship, Justin Zimmerman led flag-to-flag over a field of 31.
Rounds 10 and 11 of the 2022 season, through the first nine shows, four drivers have shared time in Victory Lane, with Zimmerman atop the podium three times. Jason Howell, Dalton Stevens, and Cody Gardner have each landed two wins. With consistency being key, Paul White has pulled to a 152-point advantage over Zimmerman in the chase for the championship. Caden McCreary holds third, with Kobe Simpson and Mason Smith completing the top five.
Friday, June 24 at West Texas Raceway opens at 6:30 P.M. with racing at 8:00 P.M. (CDT) and includes Junior Cyclones, Street Stocks, USRA Stock Cars, Limited Modifieds, and Modifieds. Tickets are $15 for adults, $10 for Youth (6-18), and free for kids five and under. Information and direction can be found online at http://www.westtexasraceway.com, as well as on the track's Facebook page.
The G.W. Elkins Southwestern Championship at Route 66 Motor Speedway, Saturday, June 25, opens at 5:30 P.M. with racing at 7:00 P.M. (CDT). Other divisions on hand include TKO Gas IMCA Modifieds and Air Compressor Solutions Street Stocks. Tickets are $17 for adults, $15 for seniors, and $5 for youth (5-11). Tickets are sold at the gate or online at https://www.myracepass.com/events/393618/tickets. For directions and info on Route 66 Motor Speedway, log onto http://www.route66motorspeedway.net or call (806) 803-1212.
The 2022 season will mark the 31st year of competition for the American Sprint Car Series. Spearheaded by the Lucas Oil American Sprint Car Series presented by the MAVTV Motorsports Network, the ASCS Nation includes Regional Tours that encompass both wing and non-wing competition.
For other news, notes, and information on any of the tours under the ASCS banner, log onto http://www.ascsracing.com, follow on Facebook, Instagram, and Twitter (@LucasOilASCS).
---
Submitted By: Bryan Hulbert
Back to News